Supporting local communities and serving the heart of England with fresh milk, bread and more.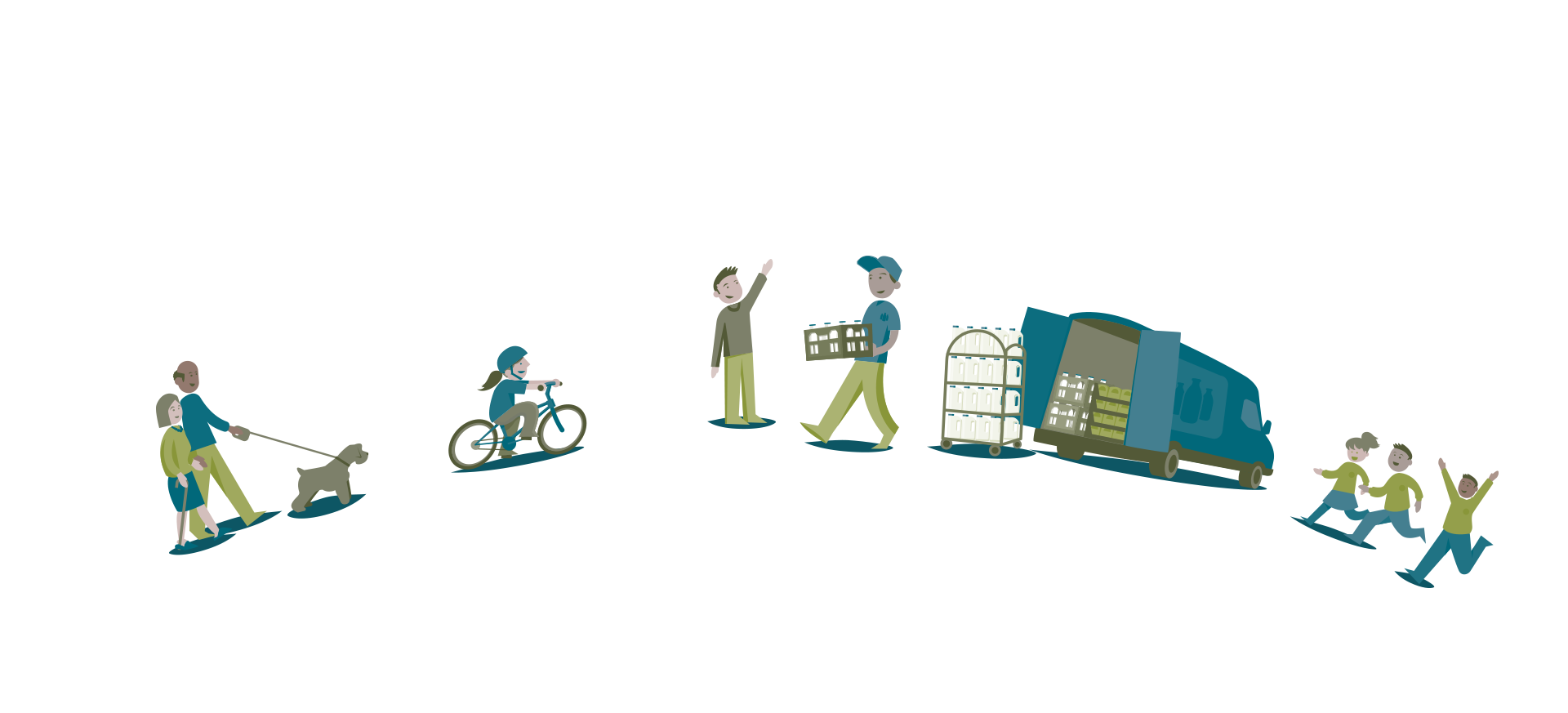 J.N.Dairies has been a part of the British morning since 1985.
Through the loyalty and encouragement of independent shopkeepers, we're proud to have grown from a small, family-run business, doing the milk rounds in our local town, to one of the country's largest independent, family-run suppliers of quality milk, branded bread, and award-winning chilled and ambient dairy, non-dairy and morning goods.
From convenience stores, independent supermarkets and wholesalers, to schools, hospitals and care homes, to some of the country's leading coffee shop chains and the region's top hotels, restaurants and catering establishments, our mission is to champion local businesses while delivering a friendly, ethical and reliable service to everyone.
We'd love to hear from you.
As one of the region's most iconic dairy suppliers, we're renowned for our honest business practises, fair competition and honourable partnerships. Whether you're an existing customer, a prospective customer or a supplier looking to partner with our distribution network, we'd love to hear from you.
Our customer services team are available for a chat anytime from 9am to 4pm, Monday to Saturday.
Head Office
01902 408 567
Sales Centre
0844 800 7740
Customer Careline
0800 055 6390
Head Office &
National Distribution Centre
115 Millfields Road
Wolverhampton
WV4 6JQ
Your local milkmen supporting communities since 1985.